Going Batty for Charity!

---
---
Austitch Charity Auction 2022

Raising money for the Austin Bat Refuge Oct. 12-16

Austitch is a Central Texas stitching club focused on cross stitch, embroidery, and "stabbing things with needles." They have been creating all sorts of pieces, from decor to wearables to auction in support of the Austin Bat Refuge. Their 2022 Austitch Auction goes live this Wednesday, Oct. 12 and ends on Sunday, Oct. 16.

The Texas Hill Country is home to some of the largest bat colonies in the world. Austin is even referred to as the Bat Capital of North America. Bats are some of the most beneficial animals around - a single bat can eat 1000 mosquitos in just one night, helping save our skin from itching while preventing the spread of disease! They also produce some of the best fertilizer around, and they can be really cute!

The Austin Bat Refuge takes in orphaned and injured bats from the Central Texas-Houston area and provides care until the animals are ready to be released back into the wild.

You can check out the items being auctioned at this link. Bidding opens on Wednesday. Good luck!


---
Hill Country Yarn Crawl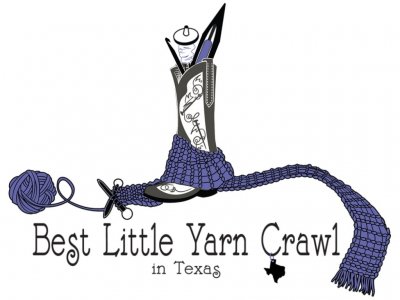 Daily prizes through Sunday!

The 16th annual Hill Country Yarn Crawl, aka the Best Little Yarn Crawl in Texas is still rocking along this week through Sunday, Oct. 16!
This year's events include:
-15% off each store's featured yarn brand! (at Yarnivore, all MadTosh yarns are on sale)
-BINGO cards! Get stamped for visiting each store! (Make sure you print your BINGO card before you leave home)
-Scavenger hunts! Get another BINGO stamp when you answer 1 scavenger hunt question at each store
-Souvenir bag with $75 purchase (while supplies last)!

For BINGO cards and a list of participating stores, go to The Best Little Yarn Crawl in Texas website.
---
Upcoming Classes
Click the class name to learn more and to register

!

Upcoming classes with available openings are listed below. Click the class name to learn more and to register or call us at 210-979-8255. Space is limited and sign-ups close a week before class begins, so sign up now!

My First Socks - class is full
Learn to knit basic socks from the cuff to the toe!
Three sessions - Thursday Oct. 20, 27, & Nov. 3 at 5:30 pm
$50 (use your own supplies or buy them at Yarnivore for 10% off)



Knitting Workshop with Wendy - 4 seats available
Bring your projects and problems and we'll find solutions!
One session - Sunday, Oct. 23 at 2 pm
$20 (use your own supplies or buy them at Yarnivore for 10% off)



Intro to Entrelac - 4 seats available
Looks scary, but it's actually a piece of cake
- don't let the fancy French name fool ya!
Two sessions - Monday, Oct. 24 & 31 at 1 pm
$35 (use your own supplies or buy them at Yarnivore for 10% off)
---
Featured Yarn and Pattern
This week's featured pattern is one of our most reliable baby knits. Entrechat by Lisa Chemery is an absolutely gorgeous baby cardigan that knits up so beautifully every time! Use a washable yarn like Plymouth Merino Superwash Worsted, or make an heirloom version with a luxury yarn like MadTosh Vintage or Malabrigo Rios.
Pattern is 7 euros (about $6.15) in-store (includes printing) or on Ravelry, or $5.99 on Lovecrafts.com.
Hours this week
12-5 Sunday
11-5 Monday-Wednesday
11-7 Thursday
11-7 Friday
11-5 Saturday

Upcoming Events
Best Little Yarn Crawl in Texas - ends 16
Friday Night Cravings (sit-n-stitch) - Friday, Oct. 14 from 5-7 pm

Private Lessons
In-store and online private lessons are available! Please call 210-979-8255 to schedule a lesson! Wendy, Dawn, Moses, and Nancy are all available to help you with your projects! Private Lessons can also be scheduled outside of regular hours at the discretion of the teacher.


---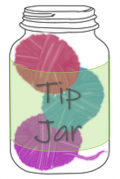 The Tip Jar

Want to spit-splice your yarn, but you don't want to actually use saliva? Hand sanitizer to the rescue! Yup! Hand sanitizer gel works GREAT for spit-splicing! It takes a little longer than saliva (because saliva has those handy protein-softening enzymes), but it's WAY less icky!






---
To keep up with our activities and real time announcements, please follow us on social media:
Facebook - https://www.facebook.com/yarnivoresa/
Instagram - https://www.instagram.com/yarnivoresa/
Twitter - https://twitter.com/YarnivoreSA

If you have a question for one of our teachers, you can email us at yarnivoresa@gmail.com.
You can also email Wendy with knitting or crochet questions at wendy.yarnivore@gmail.com or contact her through her Facebook page - https://www.facebook.com/Wendy.at.Yarnivore/
---
We absolutely do not EVER want to spam you. If you don't want to get this newsletter, then we will take you off the list. No problem. No questions asked. There's an unsubscribe link below, or you can just call us.