Skip Navigation
Website Accessibility
Going Round and Round...

---
---
Circle Up!
Just in time for Pi(e) Day!
Pi day (aka Pie Day) is one of our favorite yearly holidays. It honors the number pi, the first three digits of which are 3.14, on March 14 (3/4). Okay, it's quite silly and nerdy, but it's also an excuse to eat pie, which is always a good thing in our book!
It's also a good day to think about circles and round things. Like hats.
Almost every knitter and crocheter eventually makes a hat, but did you know that basic beanies are one of the more important things to learn in either yarn craft? That's because they use standard ratios for shaping, and can be re-used for other rounded items.*
Bottom-Up Knitted Beanies
Knitted beanie-style hats are most often worked from the bottom up, casting on enough stitches to comfortably go around the head, and then worked straight until they are deep enough to go from the earlobe to the "corner" of the head (usually around 5" for most adults). The crown is most often shaped using 8 decreases every other round until only 8 stitches remain. The yarn is then taken through those final stitches and drawn tight.
If the hat doesn't have a multiple of 8 stitches from the beginning, it's common to work a single decrease round to get to a multiple of 8 before working the rest of the crown. Also, there is a little bit of lee-way, so sometimes you'll see hat patterns with 7 decreases per round. Wide hats like berets may have 10-12 decreases instead because they need to decrease more.
Top-Down Crocheted Beanies
Crocheted beanies are most often worked from the top down, beginning with a circular start (either magic circle, or ch a few and join them into a circle). For a single crochet hat, you would start with 6 sc into the beginning circle, then increase by 6 each round after that until the hat is big enough to just go over the "corner" of the head. At that point, you'll stop increasing and just crochet straight until the hat fit the way you like. Fasten off and weave in ends and you're done.
Want to use a different stitch than single crochet? The taller the stitch, the more you need to keep your circle flat. So - just start with a different number of stitches, then increase by that many each round. For example, for a double-crochet hat, start with 12 stitches and increase by 12 every round. This blog post has good starting-number suggestions for different crochet stitches.
Bonus - A Favorite Embroidered Circle
The Woven Rose Stitch is one of the most fun embroidery stitches to work and can be worked on a knitted or crocheted background, as well, if you want to decorate your knitted or crocheted hat! Click here for a great how-to!
*Ironically, even though we're celebrating Pi Day, you don't need to use pi (π) to figure any of these out...
---

Upcoming Classes & Events
Click the title or thumbnail to learn more and to register
Upcoming classes with available openings are listed below. Click the class name to learn more and to register or call us at 210-979-8255. Space is limited and sign-ups close a week before class begins, so sign up now! Note: masks are required for all our classes and private lessons.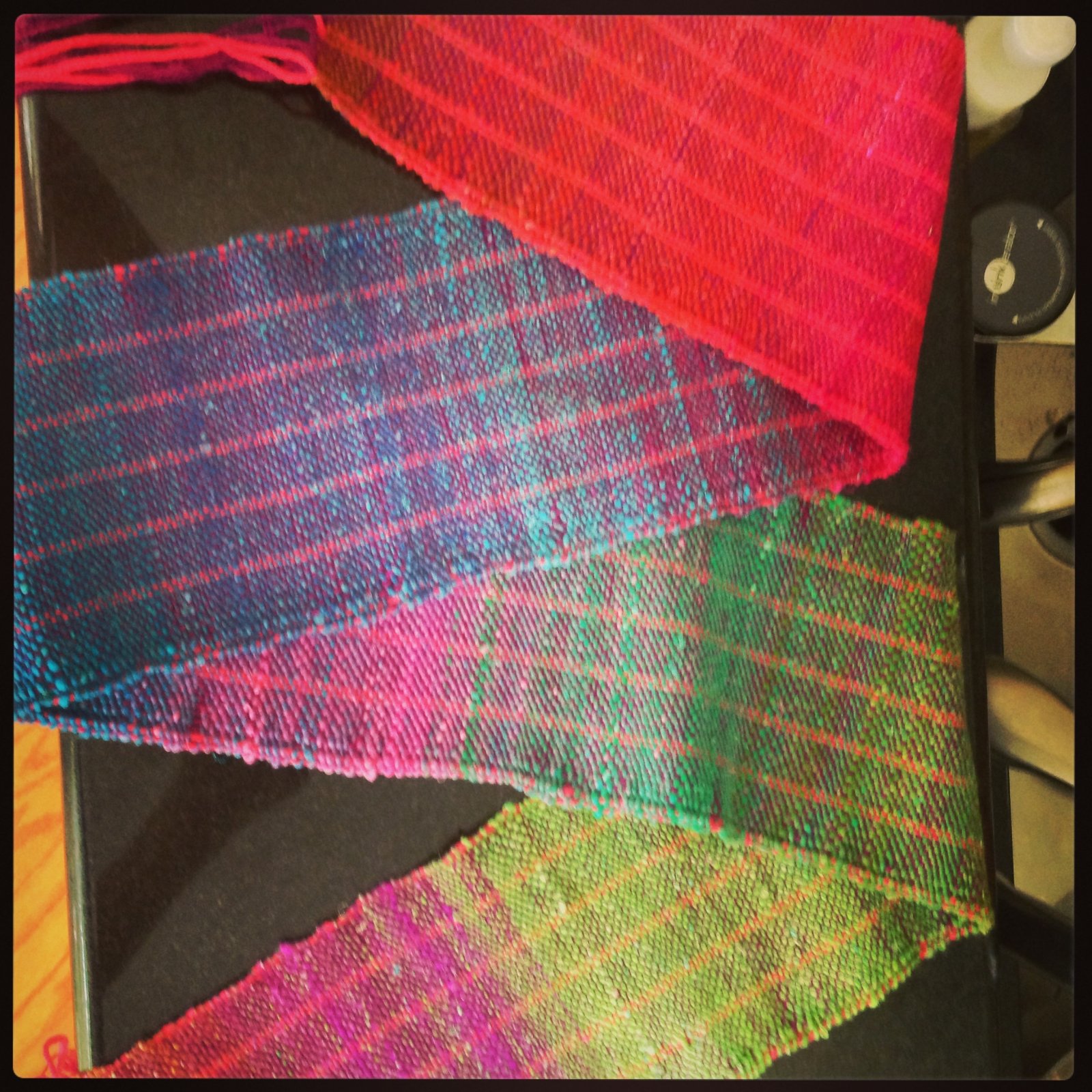 Beginning Rigid Heddle Weaving - March class is full, April class has 2 seats open
Learn the basics of weaving on a rigid heddle loom.
March class - Sat. the 18th from 11 am to 5 pm
April class - Sat. the 15th from 11 am to 5 pm
$48 (use your own supplies or buy them at Yarnivore for 10% off)


Knitting Workshop with Wendy - 4 seats available
Bring your projects and problems and we'll find solutions together!
One upcoming session - Thurs. Mar. 23 at 5:30 pm
$20 per session (use your own supplies or buy them at Yarnivore for 10% off)

Amigurumi Crochet - 4 seats available
Open the gates to the exciting world of Amigurumi!
One sessions - Sat. Mar. 25 from noon to 4 pm
$35 (use your own supplies or buy them at Yarnivore for 10% off)
Beginning Knitting - 4 seats available
You'll be knitting and purling in no time!
Three sessions - Thurs. Mar. 16, 23, & 30 at 5:30 pm
$50 (use your own supplies or buy them at Yarnivore for 10% off)
---
Featured Yarn & Pattern
We have a new yarn in the shop called Ternura. It's a DK 100% Polyester chenille style yarn. And we have other chenille yarns, as well!
Chenille is a type of yarn - or the fabric made from it. Chenille is the French word for caterpillar whose fur the yarn is supposed to resemble. You can learn more on Wikipedia (where you can also find more links). According to textile historians, chenille-type yarn is a recent invention, dating to the 18th century and believed to have originated in France. Chenille yarns are really beloved for their super soft feeling. They can be a little challenging to work with, but they're definitely worth the effort!
Here are some patterns that will work great with Ternura chenille yarn to make adorable little bunny ear caps for little ones:
Bunny Bonnet Photography Prop - Crochet Version by Starseed Sophie
Bunny Bonnet Photography Prop - Knit Version by Starseed Sophie
Both patterns are available in-store or on Ravelry for $5.33 (US).
Hours this week
11-5 Monday-Wednesday
11-7 Thursday
11-5 Friday & Saturday
12-5 Sunday

Upcoming Events
Spinners & Weavers Meet-Up - Saturday, Mar. 18 from noon-4 pm
Friday Night Cravings - Friday, Apr. 14 from 5-7 pm

Private Lessons
In-store and online private lessons are available! Please call 210-979-8255 to schedule a lesson! Wendy, Dawn, Moses, and Nancy are all available to help you with your projects! Private Lessons can also be scheduled outside of regular hours at the discretion of the teacher.
---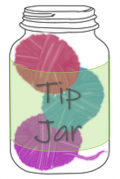 The Tip Jar
Want to measure the crown of your hat more easily? Use a tape measure to find the diameter, then let piday.org tell you the circumference. Yes, you can totally let the internet do your math for you. We won't tell your middle school math teacher.
---
To keep up with our activities and real time announcements, please follow us on social media:
Facebook - https://www.facebook.com/yarnivoresa/
Instagram - https://www.instagram.com/yarnivoresa/
Twitter - https://twitter.com/YarnivoreSA

If you have a question for one of our teachers, you can email us at yarnivoresa@gmail.com.
You can also email Wendy with knitting or crochet questions at wendy.yarnivore@gmail.com or contact her through her Facebook page - https://www.facebook.com/Wendy.at.Yarnivore/
---
We absolutely do not EVER want to spam you. If you don't want to get this newsletter, then we will take you off the list. No problem. No questions asked. There's an unsubscribe link below, or you can just call us.