Skip Navigation
Website Accessibility
Sugar you can't eat

---
---
Please Don't Lick the Yarn...
Even though it is made from sugar cane
Man-made natural fiber sounds like an oxymoron, but it's a real thing! Usually when we think of natural fibers, we think of wool, cotton, linen, alpaca, silk - fibers that our ancestors for thousands of years would still recognize. But there is another category of natural fibers that requires a bit more processing. These fibers are collectively known as rayon.
How can rayon be natural AND manmade? Let's look at sugar cane fiber as an example.
First, the canes are chopped up and their juice is extracted. This juice is cooked down, filtered, cooked some more, and eventually becomes donuts or ice cream or gummy bears. The leftover non-yummy bits of cane, called bagasse, used to be just burned and considered waste. Nowadays, however, they turn it into lots of other products, including yarn.
The fiber producer takes bagasse and cooks it in an alkaline solution, making a sort of fiber soup. Then the soup is pushed through very fine holes (sort of like a teensy weensy pasta extruder), which forms it into spinnable fibers. The fibers are then spun into yarn.
Is this bad for the environment? If the solvents are unethically dumped, yes, it can be. However, modern techniques allow the solvents to be washed from the finished fibers and reused over and over again, so that they don't cause any harm. Sugar cane has another environmental benefit, in that it holds on to carbon dioxide better than many other plants, so turning it into clothing and other products helps reduce the amounts of greenhouse gases in the air, according to Metropolis Magazine, a design and architecture publication.
Want to learn more? Check out these webpages:
Fibre2Fashion article on sugar cane fiber
Encyclopedia Britannica: Rayon
Scientific Paper: Preparation of Cellulosic Fibers from Sugarcane for Textile Use
*Oxymoron: a combination of contradictory or incongruous words
Want some examples? Check out this list of 100 Awfully Good Examples of Oxymorons
---

Upcoming Classes & Events
Click the title or thumbnail to learn more and to register
Upcoming events and classes with available openings are listed below. Click the class name to learn more and to register or call us at 210-979-8255. Space is limited and sign-ups close a week before class begins, so sign up now! Note: masks are required for all our classes and private lessons.
Mari's Miscellany Trunk Show
Come on by and chat with Mari about her dye process (we talked about her dyeing process in a previous newsletter) this Saturday, March 25 from 11 am - 4 pm. The beautiful shawl at right, along with other patterns, will be here for you to ooh and aah over!
---
CLASSES!
Baby Surprise Jacket - 4 seats available
One piece! One seam! Knitting magic!
Three sessions - Mon. April 3, 10, & 17 at 1 pm
$50 (use your own supplies or buy them at Yarnivore for 10% off)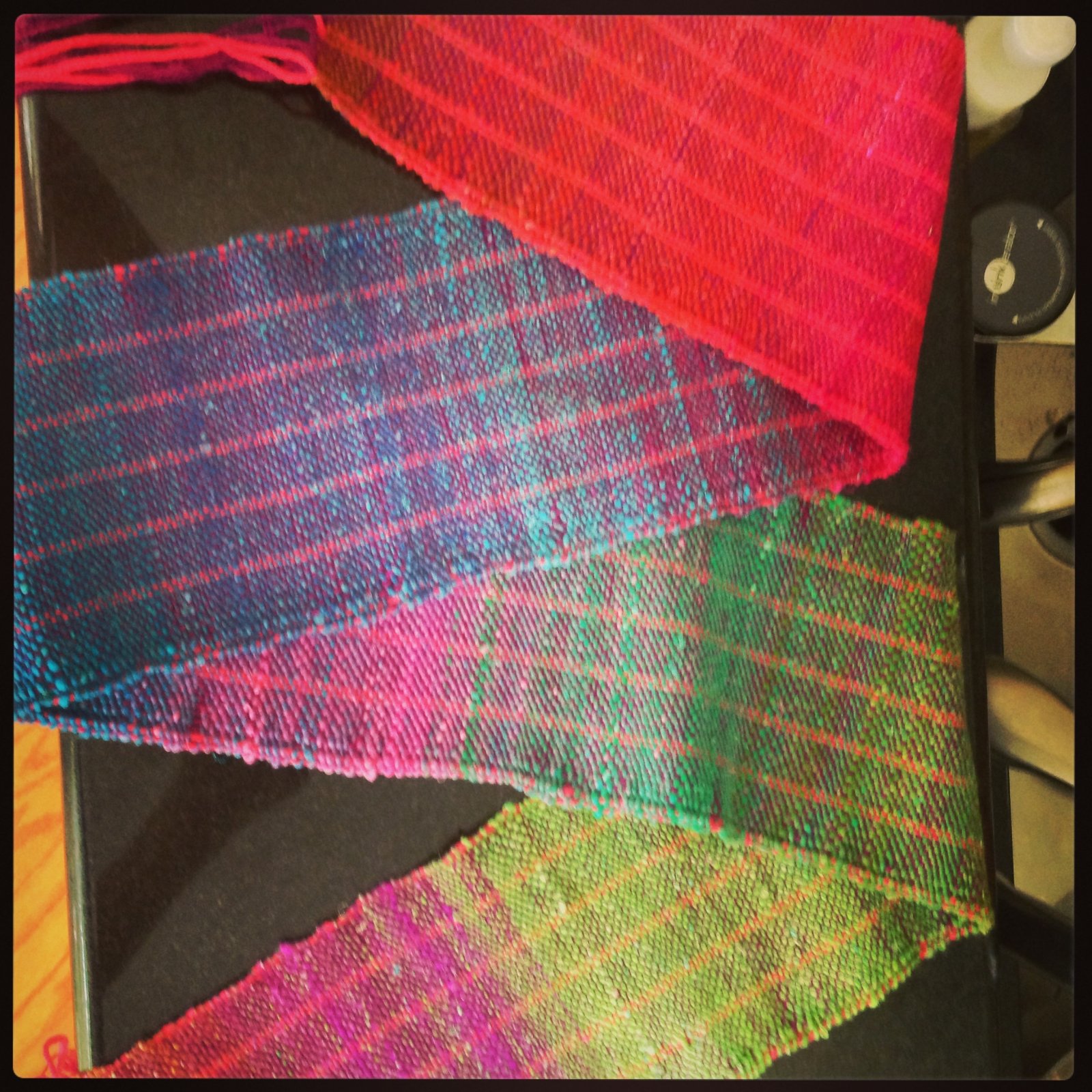 Beginning Rigid Heddle Weaving - 2 seats available
Learn the basics of weaving on a rigid heddle loom.
Sat. April 15th from 11 am to 5 pm
$48 (use your own supplies or buy them at Yarnivore for 10% off)

Amigurumi Crochet - 3 seats available March 25, 4 available on April 8
Open the gates to the exciting world of Amigurumi!
Choose a session - Sat. March 25 from noon to 4 pm OR Sat. April 8 from noon-4 pm
$35 (use your own supplies or buy them at Yarnivore for 10% off)
Beginning Knitting - 4 seats available
You'll be knitting and purling in no time!
Three sessions - Thurs. April 6, 13, & 20 at 5:30 pm
$50 (use your own supplies or buy them at Yarnivore for 10% off)
---
Featured Yarn & Pattern
It's Spring?!?
Sure, the calendar says spring, but we're still pretty bundled up (some of us might be wearing two sweatshirts but we're not saying who ????). Warming temps are on the way, though, so we thought we'd highlight yarns for warmer weather. Circulo's Sugar Cane yarn is a great example of fibers we love when it's hot outside. This DK weight (#3) yarn is 100% Viscose made from sugar cane pulp, a renewable natural resource. This drapey yarn has a slight sheen, perfect for crocheted or knitted clothing that you can dress up or down. It has a smooth texture that will help keep you cool!
Here are some patterns to try!
Knit:
-Streamline Tank by Two of Wands $7.50 in-store, on Ravelry, or twoofwands.com
-Luminous Summer by Minimi Knit Design, about $8.47 in-store, on Ravelry, or minimiknitdesign.com
Crochet:
-Stitch Music cowl by CJ Brady $4 in-store or on Ravelry
-Sugar Cane Top by Angelica Schmidt FREE on Circulo.com (shown)
Hours this week
11-5 Monday-Wednesday
11-7 Thursday
11-5 Friday & Saturday
12-5 Sunday

Upcoming Events
Spinners & Weavers Meet-Up - Saturday, Mar. 18 from noon-4 pm
Friday Night Cravings - Friday, Apr. 14 from 5-7 pm

Private Lessons
In-store and online private lessons are available! Please call 210-979-8255 to schedule a lesson! Wendy, Dawn, Moses, and Nancy are all available to help you with your projects! Private Lessons can also be scheduled outside of regular hours at the discretion of the teacher.
---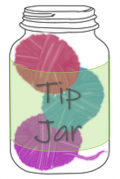 The Tip Jar
Here's another storage idea for circular knitting needles or flexible tunisian crochet hooks:
Try a fishing tackle binder!
One of our customers had one, and had the logo covered up with a knitting-related patch, turning it into a perfect needle case!
---
To keep up with our activities and real time announcements, please follow us on social media:
Facebook - https://www.facebook.com/yarnivoresa/
Instagram - https://www.instagram.com/yarnivoresa/
Twitter - https://twitter.com/YarnivoreSA

If you have a question for one of our teachers, you can email us at yarnivoresa@gmail.com.
You can also email Wendy with knitting or crochet questions at wendy.yarnivore@gmail.com or contact her through her Facebook page - https://www.facebook.com/Wendy.at.Yarnivore/
---
We absolutely do not EVER want to spam you. If you don't want to get this newsletter, then we will take you off the list. No problem. No questions asked. There's an unsubscribe link below, or you can just call us.