Let's Go (Yarn) Bowling!

---
---
Do I Need a Yarn Bowl

And what are the alternatives?
A yarn bowl is a bowl or other container with a slit (usually curved to help keep the yarn from slipping out) and/or separate holes for threading yarn through. They're available in many styles, from purely functional to whimsical to elegantly beautiful. They're made of ceramic, wood, acrylic, plastic - or even fabric. Some aren't even round! They can even be works of art in their own right. But what are they for?
Yarn bowls are intended to hold balls of yarn that would otherwise roll around and become tangled or messed up. Usually this means yarns that are pulled from the outside of the ball, or yarns for projects that use more than 1 ball of yarn, to help keep the yarns separated. They're especially helpful with yarns that are slippery (silks, rayons, and plant fibers) or yarns that are really fuzzy (alpaca, mohair, boucle, chenille).
How do you use it? First, you'll want to make sure you have the right size bowl. It needs to be big enough that the yarn doesn't stick up outside the bowl much. To use the bowl, just plop your yarn inside, thread the working end through the slit or hole in the bowl, and give it a test pull to make sure that the yarn feeds well. If it sticks, try turning the ball over or placing it on its side to help it feed better.
If you're using a hole to thread your yarn through, you'll have to keep the yarn in the bowl until you're ready to cut it. If you're using the slit, thread the yarn through the entire curve so it sits in the center, and then turn the bowl enough away from you to make sure the yarn doesn't work its way back out of the slit.
You can set your yarn bowl on the floor or on a table nearby, usually on the side you hold your yarn. You can also set your yarn bowl on the couch next to you, tucked beside your hip in your chair, or even in your lap! If your yarn bowl is ceramic or another breakable material, you'll probably want to make sure it's in a place where it can't easily fall, but other than that, wherever it's comfortable is the right place!
Alternativies to yarn bowls?
yarn boxes with lids that help keep yarn safe from "helpful" pets (this one from Lykke is really pretty!)
yarn-ball-sized project bags - fold the sides down to create more of a bowl shape

a colander with large enough holes for your yarn

a ziploc bag with the zipper partially closed or with a hole cut

if you're handy with power tools, you can even cut a curvy slit in a wooden or acrylic bowl or box to make your own yarn bowl!
Note: all the yarn bowls pictured are available at Yarnivore, but many of the handmade ones are available in store only so please come by to check them out in person!
---

Upcoming Classes & Events
Click the title or thumbnail to learn more and to register
Upcoming events and classes with available openings are listed below. Click the class name to learn more and to register or call us at 210-979-8255. Space is limited and sign-ups close a week before class begins, so sign up now! Note: masks are required for all our classes and private lessons.
Local Yarn Store Day
LYS Day is coming up on April 29.
Stay tuned to see what we have in store to celebrate!
---
CLASSES!
Baby Surprise Jacket - 2 seats available
One piece! One seam! Knitting magic!
Three sessions - Mon. April 3, 10, & 17 at 1 pm
$50 (use your own supplies or buy them at Yarnivore for 10% off)


Beginning Knitting - 2 seats available
You'll be knitting and purling in no time!
Three sessions - Thurs. April 6, 13, & 20 at 5:30 pm
$50 (use your own supplies or buy them at Yarnivore for 10%

Amigurumi Crochet - 3 seats available March 25, 4 available on April 8
Open the gates to the exciting world of Amigurumi!
Choose a session - Sat. April 8 from noon-4 pm
$35 (use your own supplies or buy them at Yarnivore for 10% off)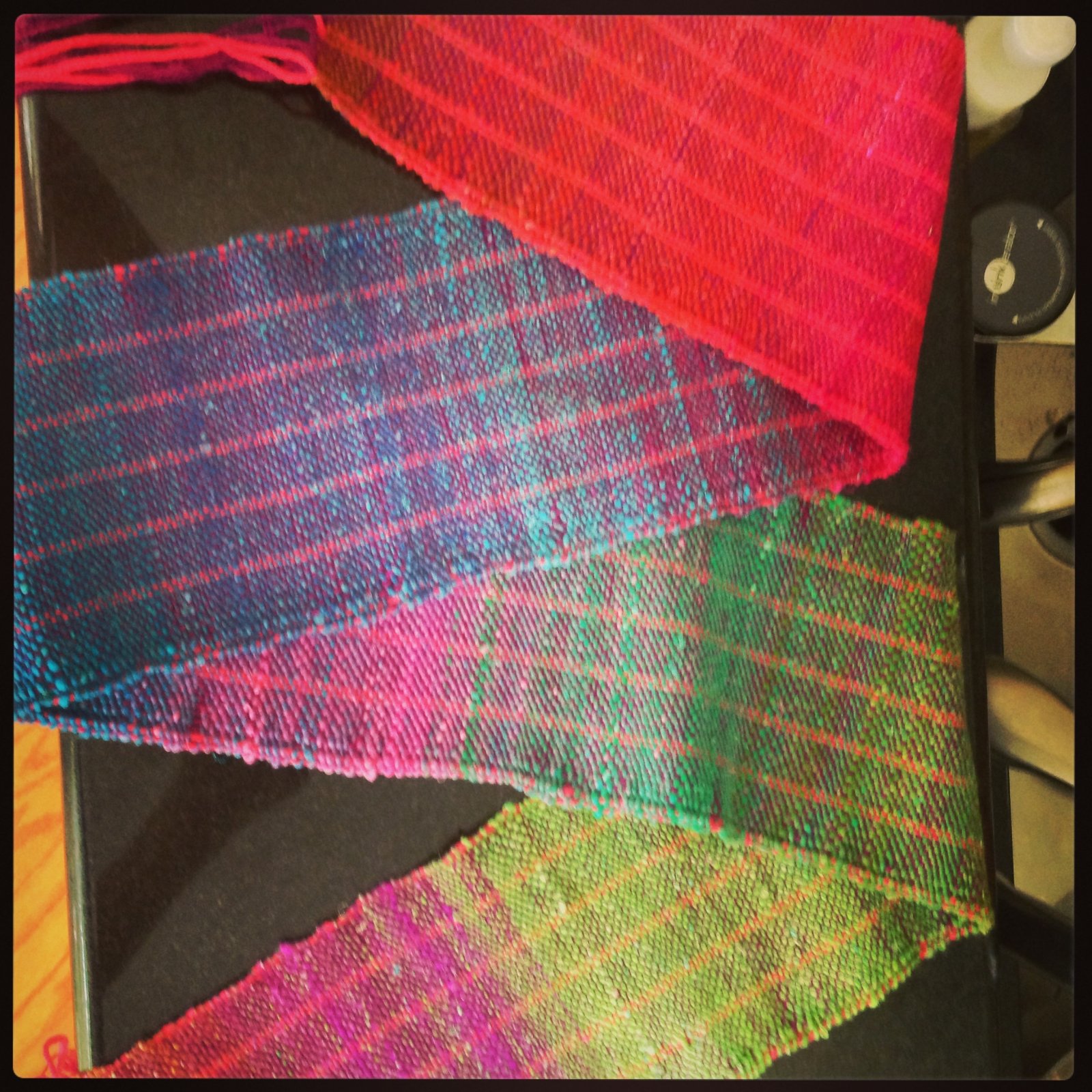 Beginning Rigid Heddle Weaving - class is full
Learn the basics of weaving on a rigid heddle loom.
Sat. April 15th from 11 am to 5 pm
$48 (use your own supplies or buy them at Yarnivore for 10% off)
---
Featured Yarn & Pattern
Easter is coming up, which means Easter Baskets!
If you're wanting to give the kiddos something handmade in their easter basket, now's a great time to pick up a cute Circulo Amigurumi kit to make for the littles - OR give the kit itself to bigger kids and help them learn to crochet their own little friend!
Hours this week
11-5 Monday-Wednesday
11-7 Thursday
11-5 Friday & Saturday
12-5 Sunday

Upcoming Events
CLOSED FOR EASTER - Sunday, April 9
Spinners & Weavers Meet-Up - Saturday, Mar. 18 from noon-4 pm
Friday Night Cravings - Friday, Apr. 14 from 5-7 pm

Private Lessons
In-store and online private lessons are available! Please call 210-979-8255 to schedule a lesson! Wendy, Dawn, Moses, and Nancy are all available to help you with your projects! Private Lessons can also be scheduled outside of regular hours at the discretion of the teacher.
---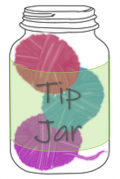 The Tip Jar
This one isn't really fiber arts related at all, but we thought you'd like it anyway.
If you need a little extra grip on a ring - maybe it's the wrong size, or your hands aren't quite holding on to it, try this trick from Wendy: paint some clear-drying eyelash glue on the inside of the ring, then let it dry completely. Now the inside surface of the ring will be a little rubbery and will grip your finger better! You can even wash your hands and the glue won't come off. It will last for several wearings and it cleans off easily if you want to remove it. Just use a little makeup remover or rubbing alcohol
ps. it also works on clip-on earrings for better holding power.
---
To keep up with our activities and real time announcements, please follow us on social media:
Facebook - https://www.facebook.com/yarnivoresa/
Instagram - https://www.instagram.com/yarnivoresa/
Twitter - https://twitter.com/YarnivoreSA

If you have a question for one of our teachers, you can email us at yarnivoresa@gmail.com.
You can also email Wendy with knitting or crochet questions at wendy.yarnivore@gmail.com or contact her through her Facebook page - https://www.facebook.com/Wendy.at.Yarnivore/
---
We absolutely do not EVER want to spam you. If you don't want to get this newsletter, then we will take you off the list. No problem. No questions asked. There's an unsubscribe link below, or you can just call us.