Feeling Free to Crochet

---
---
Crochet Without Rules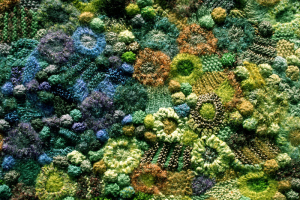 Freeform crochet is beautiful anarchy
What exactly is freeform crochet? It's like paint-by-numbers and crazy quilting and sculpture all mixed together.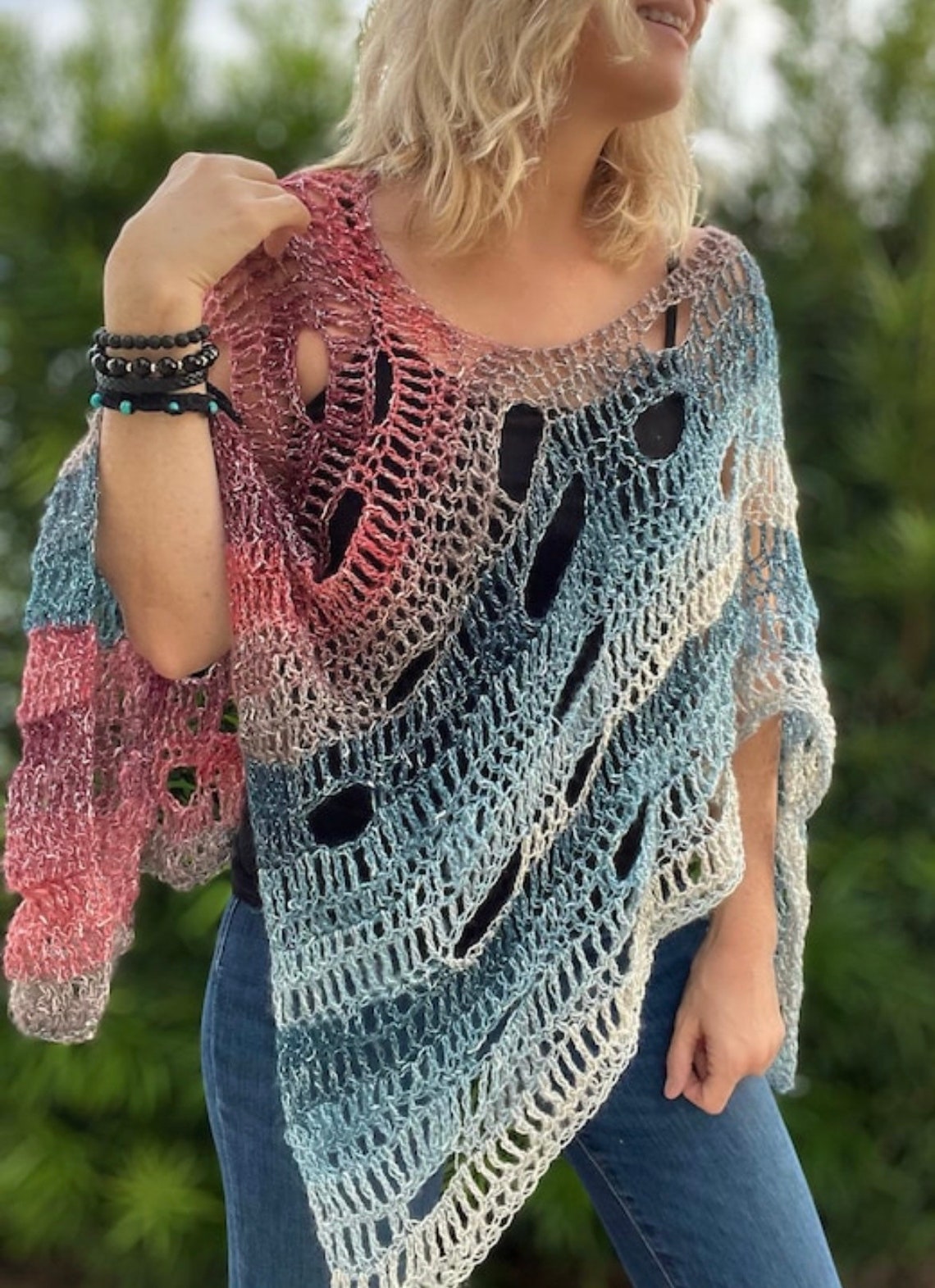 Unlike normal crochet patterns, freeform crochet doesn't require gauge swatches or regular rows or rounds. Instead you make shapes and join them together to make the overall shape you want. You can make any shape you like, using any technique you like! You can join as you go, or sew it all together at the end. Since you make your own rules, your freeform crochet can be wild and crazy or it can be reserved and refined. You can go thick and sculptural or drapy and loose.
There is one special technique that's unique to freeform crochet: scumbling (sometimes called "scrumbling"). The name comes from a dry brush painting technique used to create blended, but interesting skies and backgrounds. In freeform crochet, scumbling is changing yarns, stitches, and techniques at random to create interesting textured shapes.
Freeform crochet is NOT a modern technique. One of the earliest forms of crochet was what we now call Irish Crochet, in which motifs are crocheted and then connected within a crocheted net in a very free-form manner.
Learn more:
---
Upcoming Classes & Events
Click the title or thumbnail to learn more and to register
Upcoming events and classes with available openings are listed below. Click the class name to learn more and to register or call us at 210-979-8255. Space is limited and sign-ups close a week before class begins, so sign up now! Note: masks are required for all our classes and private lessons.

Knitting Workshop with Wendy - 4 seats available each session
Learning and solving knit problems together with Wendy
Two upcoming sessions - Thurs. May 18 at 5:30 pm - Mon. May 22 at 1 pm
$20 per session (use your own supplies or buy them at Yarnivore for 10%)

Intermediate Crochet - 4 seats available
Take the next step in your crochet journey!
One 2½ hour session - Sat. May 27 at 1 pm
$25 (use your own supplies or buy them at Yarnivore for 10%)

Fair Isle Hat: Learn to Knit Stranded Colorwork - 4 seats available
Learn to work with 2 colors per row, and end up with a cute hat!
Two sessions - Thurs. May 25 & June 1 at 5:30 pm
$35 (use your own supplies or buy them at Yarnivore for 10%)


Toe Up Socks: Knit & Fit the Foot First - 4 seats available
Make toe-up socks with circular needles and magic loop
Three sessions - Mon. May 29, June 5 & 12 at 1 pm
$35 (use your own supplies or buy them at Yarnivore for 10%)
---
Featured Yarn & Pattern
Dip your toes into freeform crochet with the Boho Vibes Shrug by Jennifer Xerri ($7 on starrilycreations.com)! This is a freeform pattern, so it's easy to adjust to your liking. Sizing is all-inclusive, with instructions included to adjust to any size and to fit as tightly or loosely as you like.
The pattern calls for Circulo Natural Cotton Multicolor, but you could use any worsted weight yarn, so this is also a fabulous stash-buster!
Hours this week
11-5 Monday-Wednesday
11-7 Thursday
11-5 Friday & Saturday
12-5 Sunday

Upcoming Events
Spinners & Weavers Meet-Up - Saturday, May 20 from noon-4 pm
Friday Night Cravings - Friday, June 9 from 5-7 pm
Zorn Junction Trunk Show - Saturday, May 27 from 11 am-4 pm

Private Lessons
In-store and online private lessons are available! Please call 210-979-8255 to schedule a lesson! Wendy, Dawn, Moses, and Nancy are all available to help you with your projects! Private Lessons can also be scheduled outside of regular hours at the discretion of the teacher.
---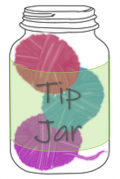 The Tip Jar
If you're adding beads or embellishments to your needlepoint, do them last. That way, you can place them more carefully, and you'll have support from the rest of the stitching. Also consider using bead thread instead of yarn or floss - it's stronger and more abrasion-resistant, and will do a better job holding beads, buttons, and other embellishments in place.
---
To keep up with our activities and real time announcements, please follow us on social media:
Facebook - https://www.facebook.com/yarnivoresa/
Instagram - https://www.instagram.com/yarnivoresa/
Twitter - https://twitter.com/YarnivoreSA

If you have a question for one of our teachers, you can email us at yarnivoresa@gmail.com.
You can also email Wendy with knitting or crochet questions at wendy.yarnivore@gmail.com or contact her through her Facebook page - https://www.facebook.com/Wendy.at.Yarnivore/
---
We absolutely do not EVER want to spam you. If you don't want to get this newsletter, then we will take you off the list. No problem. No questions asked. There's an unsubscribe link below, or you can just call us.