Calling All Hands!

---
---
Hand Care for Handiwork
Take care of you most important tools - your hands!
Our hands do a lot for us every day and they deserve to be pampered a bit! Here are some ideas for taking good care of your hands so that you can keep on crafting!
Most of us find that our hands are either too dry or too wet. Either way, there's a solution!
For dry hands, look for hand creams with cocoa butter, jojoba oil, and/or shea butter. These soak in well and last longer than "non-greasy" lotions. If you us a lighter lotion, check that there is some kind of oil as the second ingredient (water will be first). If your hands are really dry and are catching your yarn, try a sugar scrub - put a teaspoon or so of sugar in your hand and add enough olive oil to dampen it. Rub in thoroughly, especially in the rougher patches. Rinse well! If it's still greasy after a few minutes, wash with a gentle hand soap.
If your hands run damp, you may want to look into anti-perspirant hand lotions. There are several available over-the-counter. If those don't work for you, there are prescription creams available from your doctor. Apply the lotion to clean, dry hands before bedtime. You may also find that working with metal needles/hooks and natural fiber yarns will be prevent drag on your projects.
Keep your nails smooth with a fine emery board or glass nail file. If they're fine enough, you can even file back and forth (but don't do that with the regular coarse emery boards).
If your cuticles are rough, don't cut them! Cutting your cuticles can lead to infection. Instead, moisturize them 2-5 times a day with a cuticle oil that contains jojoba oil. According to dermatologist Dr. Claire Chang, jojoba oil mimics our natural skin oil, helping heal, condition, and moisturize without clogging pores.
Happy Hand Care!
---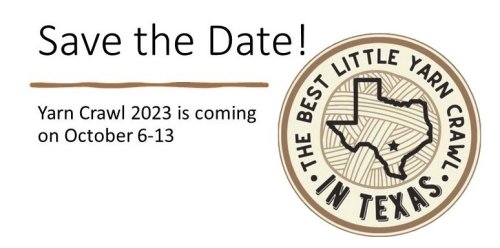 ---
Upcoming Classes
Click the title or thumbnail to learn more and to register
Upcoming events and classes with available openings are listed below. Click the class name to learn more and to register or call us at 210-979-8255. Space is limited and sign-ups close a week before class begins, so sign up now! Note: masks are required for all our classes and private lessons.
My First Socks - Masks Required
Knit basic socks from the cuff down!
Three sessions - Sunday, August 13, 27, & September 10 at 2 pm - 3 seats available
$50 (use your own supplies or buy them at Yarnivore for 10%)

Knitting Workshop - Masks Required
Bring your projects and get help with all problem large and small!
Three sessions - Monday, August 21 at 1 pm - 2 seats available
$20 (use your own supplies or buy them at Yarnivore for 10%)


Intermediate Knitting - Masks Required
Learn to increase, decrease, and knit in the round to make your first hat!
Three sessions - Thursday, August 24, 31, and September 7 at 5:30 pm - 4 seats available
$50 (use your own supplies or buy them at Yarnivore for 10%)
---
Spooky in the Summer!
Do you love Halloween? Wish it was Halloween all year? Well, it's Halloween here for the month of August!
If you're looking for Halloween-themed needlepoint and cross-stitch patterns, you are in luck! We have LOTS of spooky kits for cross-stitch and other stitchery, as well as adorably scary buttons and charms to add to your work.
You can find all our Halloween-themed patterns, kits, and notions here!
Hours this week
11-5 Monday-Wednesday
11-7 Thursday & Friday
11-5 Saturday
12-5 Sunday

Upcoming Events
Friday Night Cravings - THIS Friday, August 11 from 5-7 pm
Spinners & Weavers Meet-Up - Saturday, August 19 from noon-4 pm
Best Little Yarn Crawl in Texas - October 6-13

Private Lessons
In-store and online private lessons are available! Please call 210-979-8255 to schedule a lesson! Wendy, Dawn, Moses, and Nancy are all available to help you with your projects! Private Lessons can also be scheduled outside of regular hours at the discretion of the teacher.
---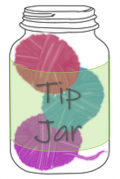 The Tip Jar
Having a hard time threading your needle? Don't look for a needle threader, all you need is some scrap paper!
1. Fold the paper in half so that it's narrow enough to go through the eye of your needle.
2. Place the yarn in the fold a little ways from the end.
3. Fold the tip of the paper into a point.
4. Insert into your needle!
---
To keep up with our activities and real time announcements, please follow us on social media:
Facebook - https://www.facebook.com/yarnivoresa/
Instagram - https://www.instagram.com/yarnivoresa/
Twitter - https://twitter.com/YarnivoreSA

If you have a question for one of our teachers, you can email us at yarnivoresa@gmail.com.
You can also email Wendy with knitting or crochet questions at wendy.yarnivore@gmail.com or contact her through her Facebook page - https://www.facebook.com/Wendy.at.Yarnivore/
---
We absolutely do not EVER want to spam you. If you don't want to get this newsletter, then we will take you off the list. No problem. No questions asked. There's an unsubscribe link below, or you can just call us.